FHA Reverse Mortgage Loan Rates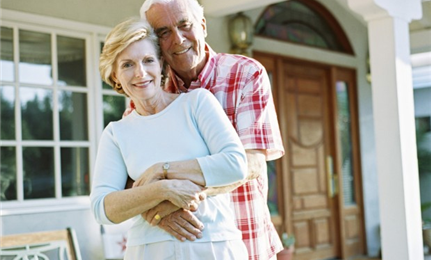 Reputable, Reliable, and Efficient
We are nationally recognized mortgage experts in the Reverse Mortgage area. We have an outstanding reputation in our local community and nationwide. We strive to provide the best products and service to our senior clients in need of securing their Financial Freedom.
Our Pledge to Our Borrowers
We give a pledge to our Senior Reverse Mortgage clients that we will do everything in our power to provide you with the information you need for your reverse mortgage.  We obide by the NRMLA (National Reverse Mortgage Lenders Association) code of conduct when dealing with our senior client asking about a Reverse Mortgage.

HECM Team
Our team puts decades of experience in the lending industry at your disposal. Due to our extensive knowledge of the home mortgage sector, we understand how to navigate the system to provide optimum results. As mortgage experts in the field of reverse mortgages, we have access to the best information and can help you find the right one to fill your needs. We also have information about the Home Equity Conversion Mortgage Program, which enables us to help seniors maintain their financial freedom.
HECM in the Mid-Atlantic Region
We are locally-based in Reisterstown, Maryland and have a reputation for providing quality service on informing you of HUD reverse mortgages in the Mid-Atlantic region. Our long-term physical presence in the region allows us to better serve the needs of our clients. It has furthermore made it possible for us to establish ourselves within the community as a reliable source of information and nationally as experts in the mortgage industry.
What We Do
The United States government launched the Home Equity Conversion Mortgage Program in the 1980s as a method to help seniors maintain their standard of living. Even today, it remains the only program of its kind that is backed by the government. We provide you with the knowledge you need to make an informed decision and then see you through the process if you decide it's the best solution for your personal needs.
Our Mission
Our goal is to help seniors obtain financial freedom and maintain their standard of living by administering HUD reverse mortgages.
Our Promise
We understand how important and pivotal financial decisions like obtaining a HECM are. This is why we follow the National Reverse Mortgage Lenders Association (NRMLA) Code of Ethics and Professional Responsibility. You can rest assured that we will professionally and competently inform you with fairness and diligence. We are proud of what we do and to be a part of the community which we serve, which is why we will always behave with integrity and ensure confidentiality.
If you are looking for an HECM we can help. We'll gladly answer any questions you have about these governmentally-insured loan programs, even if you're only in the early stages and are simply starting to gather information. We also understand that if you're seriously looking into the programs available, time may be of the essence. For this reason, we respond to all inquiries as swiftly as possible. You may contact us online and we'll reply to you shortly or give us a call at 410-517-1930 to speak with an expert right away.
Receive your FREE Reverse Mortgage Guide!
Call 410-517-1930
For More Information
Reviews
I had researched reverse mortgages and contacted a lender that was out of our area. When a friend recommended I call Reverse Mortgage loan Rates, I was amazed at the how much better their quote was. Their fees and interest rate were lower which resulted in more money available to me on a monthly basis to live a comfortable retirement. What a pleasant experience.
My experience with Reverse Mortgage loan Rates on my reverse mortgage was exceptional. Even though my appraisal came in lower than expected, they were able to reduce some closing costs to make my deal work and get the cash I needed while I recuperated from surgery and return to work.
Reverse Mortgage loan Rates saved my home from foreclosure after my husband's unexpected death. They helped me settle an IRS lien on my home and avoid the foreclosure. I am very thankful for all they did for me.